---
SYMPHONY OF LIGHT AND WINTER – SYMPHONY OF LIGHT, BOOK #1
For Linden Hill, life was predictable–go to work, an occasional drink with friends, and repeat–until one unexpected night when she finds herself face-to-face with her past–all six-foot-five-inches of sex-god perfection she once knew as Cyril. The problem? He died. Or so she thought.
But Linden's long-lost love isn't welcoming her with open arms. Fueled by suspicion and doubt, their turbulent re-acquaintance drives Cyril to desperate acts. The chance at renewing their love is jeopardized, pulling Linden into his war with supernatural rivals hell-bent on his destruction.
Defeating the enemy seems easy compared to surviving each other. With hunger threatening to consume them, and love begging to endure, can Linden learn to accept who she must become to save them both?
REVIEWS
"If you love Alexandra Ivy, Lara Adrian, Sherrilyn Kenyon, Lynsay Sands, Laura Wright, and all those other amazing paranormal authors that I absolutely love with all my heart…then you will LOVE Renea Mason and her brand new "Symphony of Light" Series." – Book Reads and Reviews
"Renea Mason's book has everything you could want- a unique world, a panty dropping alpha male, a gripping plot and seamless writing that would never let on this was her first novel." – Book Bliss
"There are a lot of secrets, romance, violence and mystery.  Linden and Cyril are wonderful characters you can't help but love. …This is not your typical paranormal book." – Paranormal Romance Guild
"The book was a fascinating and enjoyable treat to read. It was one book that I devoured in less than a day." – In the Pages of a Good Book
"The first book of the Symphony of Light series blew me away! The book hit the ground running and never stopped.  …It's fracking awesome how one book can have you crying, laughing your ass off and lustful! I'm an emotional wreck now…" – Paranormaly Yours
AWARDS & RECOGNITION
2nd Place – Best New Paranormal Series of 2013 – Paranormal Cravings' Battle of the Books 2013
3rd Place – Best New Paranormal Romance of 2013 – The Paranormal Romance Guild's Reviewers Choice Awards 2013
2nd Place – Erotica/Romantica – Write Touch Contest – Wisconsin Romance Writers – Romance Writers of America Chapter
Finalist – Paranormal – The Passionate Plume Contest – Passionate Ink – National Romance Writers of America Chapter
Finalist – Best First Book – National Excellence in Romance Fiction Award – First Coast Romance Writers- Romance Writers of America Chapter
Finalist – Paranormal Romance – Aspen Gold Contest -Heart of Denver Romance Writers of America – Romance Writers of America Chapter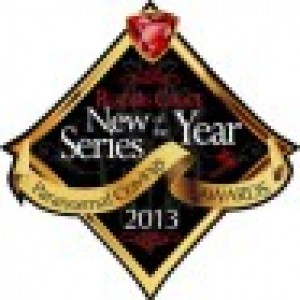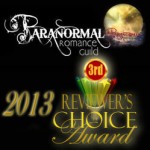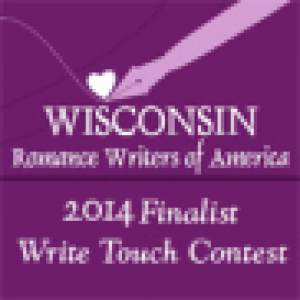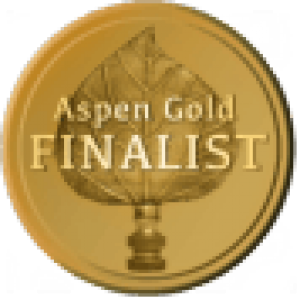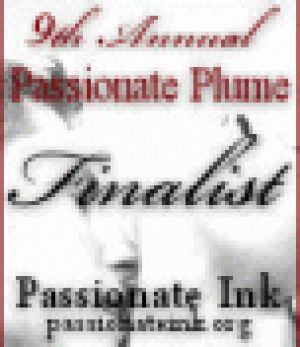 ---
IMPOSTORS' KISS – SYMPHONY OF LIGHT, BOOK #2
Cyril is weary from weeks of traveling the Scottish moors, but his luck takes a turn when he rescues a battered and broken child. To express his gratitude, the boy's father offers Cyril a night of carnal indulgence with his eldest daughter. Cyril graciously accepts, looking forward to a night of sexual release to ease the loneliness of his travels. But what the supernatural sex god and deliverer of souls doesn't expect is to be taught a lesson in love from the young and beautiful Celestine.
In a night of passion, two lost spirits find solace in an impostor's kiss: one longing for a love that doesn't yet exist, the other drowning in pain and guilt over love lost. Neither is what they seem…but what they learn will change them forever…
REVIEWS
"I highly recommend this novella…but most of all I recommend Symphony of Light and Winter.  I'm honestly torn between recommending you read this to get a taste of Symphony of Light and Winter and telling you to read Symphony of Light and Winter first.  Impostors' Kiss just can't capture everything Cyril is in just a few pages. Nor can it really give you a true insight into the magic Renea Mason gives you with Symphony of Light and Winter." – Book Reads and Reviews
"While it's a sexy read, there's a slow build-up to the actual sex scenes. Considering these two people were strangers, these scenes came across as old lovers reuniting and making up for lost time which I think added to the enjoyment of the story. And of course there's the paranormal element that was really the icing on the cake." – The Long and Short of It Reviews
---
BETWEEN THE WATERS – SYMPHONY OF LIGHT, BOOK #3
Magic is no match for love…
Trapped somewhere between life and death, demigod Cyril has lost the ability to communicate with his love. But not before giving her valuable lessons in magic, as well as his blessing to move on without him.
Coming to terms with Cyril's absence isn't easy, but Linden is doing her best to honor his wishes. Until she receives an unusual request from Moreaux, an estranged member of Cyril's family. Bizarre things are going on with Mary, the former housekeeper, and Linden can't let them go.
But when her investigation leads to a mistake that nearly costs her life, Cyril's best friend, Overton, steps in and violates a promise he made centuries before to bring her back from the dead. Gratitude turns to comfort, comfort turns to desire, and desire leads Linden to a shocking revelation. In her charge to uncover the truth behind Mary and Moreaux, she discovers a spell she can't undo without leaving wounds on her heart, wounds she knows will never heal…
REVIEWS
This book was absolutely riveting! I wasn't too sure about all of it at first… I mean, I was TEAM CYRIL all the way but then, I found myself wondering what Linden and Overton could become. It was like being on a roller coaster. The sex is HOT but there is all of the underlying emotion left to deal with. I am completely in love with this series and I cannot wait until the next installment comes out. – A Bookaholic's Fix: Feeding the Addiction
---
NOCTURNAL SEDUCTIONS – RHYS – SYMPHONY OF LIGHT, BOOK #4
Every night, blazing-hot dreams of the men bound to Cyril, a literal sex-god, torment Linden, giving her a taste of the forbidden. Rhys, the sexy, hot warrior who's a master at swordplay and foreplay, is determined to make a fighter out of the woman he not-so-secretly desires.
While on a training mission to help hone their battle skills, Linden and Rhys are overpowered by their foes. When Cyril arrives to lend a hand, Rhys and Linden struggle to suppress the desire caused by the bond all three of them share.
The sexual tension remains unbearable, until Cyril imparts a key piece of information about their magical bond that might just change everything…
---
TRINITY OF LIGHT – SYMPHONY OF LIGHT, BOOK #5
Burdened by her love of two men and her new found supernatural life, Linden looks to Cyril to help ease her transition from human to other-earthly badass. He arranges Linden's reacquaintance with Overton, but his plan is foiled when the two are attacked by Vidius, the mastermind behind the legions of magical shapeshifting clones.
Vidius's actions have lasting consequences that lead Linden to a startling discovery that will change her world yet again.
With more than ever to lose and the world at stake, can Linden protect her secret and save them all or will the world be damned for her efforts?