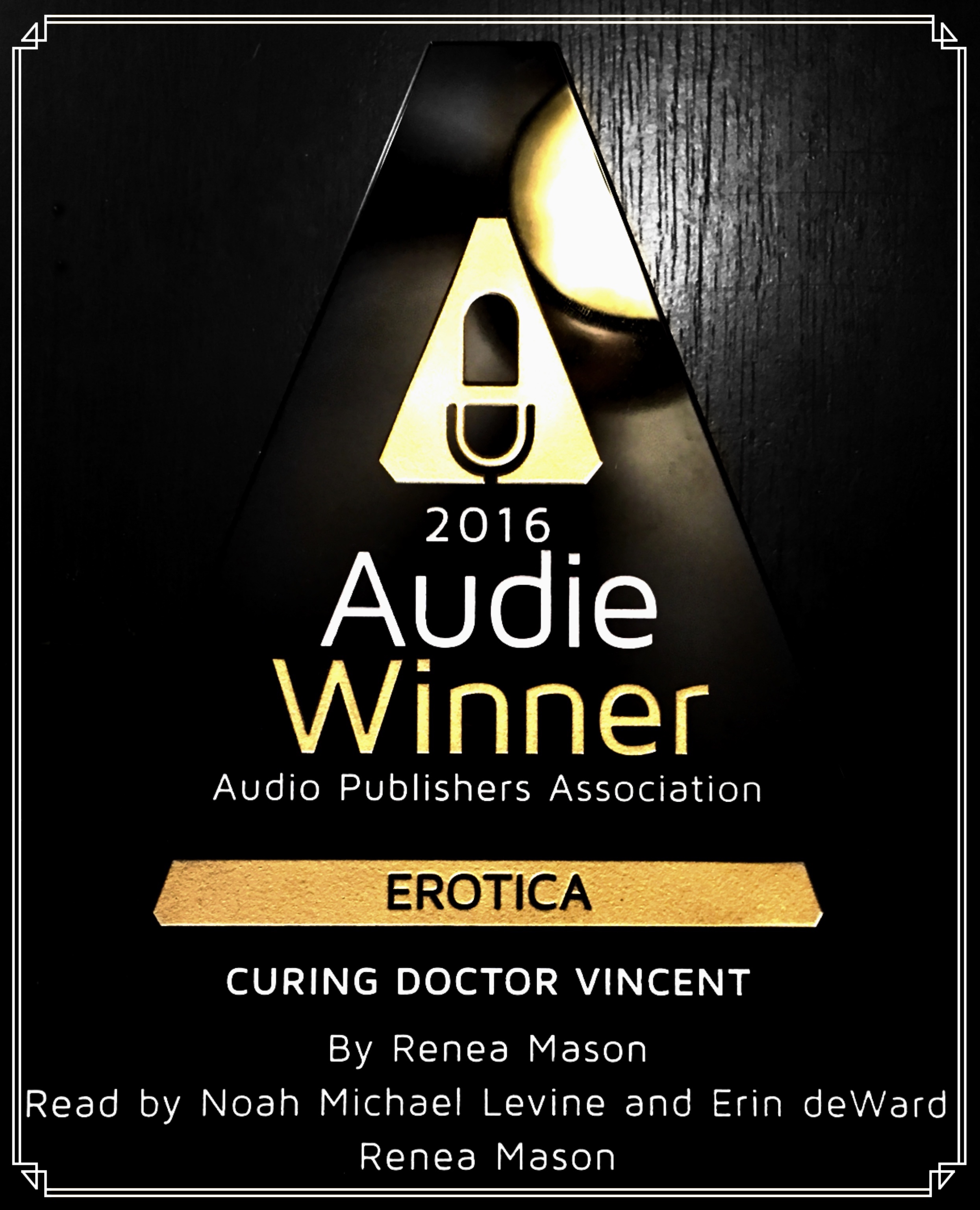 ABOUT CURING
DOCTOR VINCENT
Elaine Watkins, Public Relations Advisor, is surprised when she receives a summons from the very attractive and enigmatic Dr. Xavier Vincent. She worships the talented physician and company icon responsible for developing the cure that saved her sister's life and isn't immune to his charm. Even though puzzled by his request, she is excited and eager to get started on his latest project.
But Dr. Vincent has other ideas. Instead of discussing cures, drugs and marketing strategies, he asks Elaine to join him in Paris to indulge his unique sexual appetites.
Torn between gratitude for saving her sister, her attraction for the powerful man and compromising her pre-conceived notions of sexuality, she must decide if it's easier to feed his desires or walk away. Until she devises a plan of her own.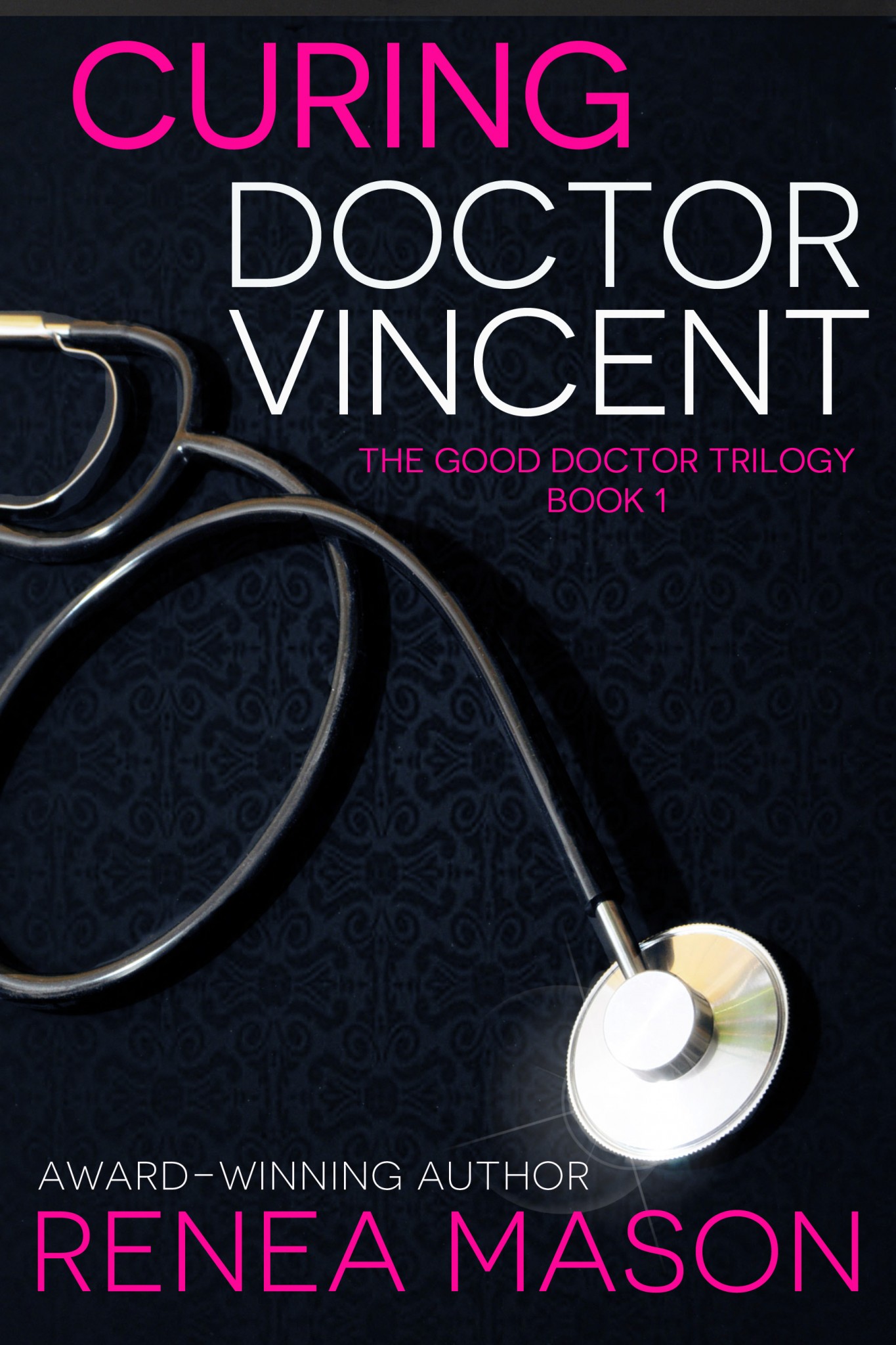 "Hot and sizzling… move over Mr. Grey… Dr. Vincent is in!!… This story, while very hot and at times unconventional, is at its heart about love, healing and growth. If you enjoy any of these elements, along with a healthy dose of spicy eroticism, then this story is very much for you."  
My Crazy Book Addiction
"This book is SO MUCH MORE than an erotic romance. Of course, the sex is smokin' hot, and kinky… but the story behind it all? THAT is what kept me reading page after page. I couldn't put it down."
Book Junkie: Not so Anonymous
AWARDS AND RECOGNITION
Winner – 2016 Audie Award – Erotica 2016
1st Place – Book Buyers Best – Orange County Romance Writers of America Readers Choice – Erotic Romance 2016
3rd Place – New England Romance Writers of America Chapter Readers Choice – Erotic Romance 2016
1st Place – Ménage Romances Readers Favorite Award – Erotica 2016
1st Place – Book with Most Original Plot – Shameless Book Club Awards 2015
1st Place – Best Ménage and more… – The Romance Reviews Readers Choice Awards 2015
2nd Place – Best Contemporary Erotic Romance -The Paranormal Romance Guild Reviewers Choice Award 2015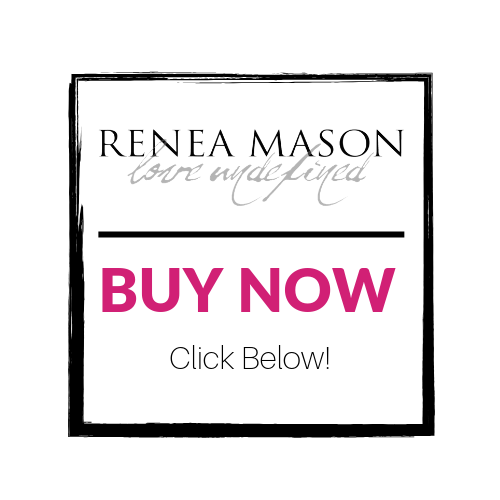 Available on Kindle Unlimited for a limited time, Print and Audiobook. 
Part of the Audible Escape Package.
Also available at most libraries – contact your local librarian.
PRINT BOOKS AVAILABLE AT:
Check out the other books in The Good Doctor Trilogy