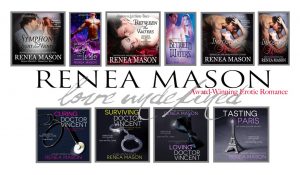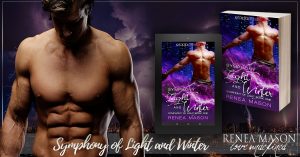 What would you do if you stumbled upon a man you thought dead?
I'm excited to announce the re-release of Symphony of Light and Winter, my first novel, originally published in 2014. If you like a bit of mystery mixed in with a few paranormal beings, including an immortal sex god designed for pleasure, check out the sneak peeks below.
If you could help me spread the word about my release, here is a Headtalker campaign that needs support. Many thanks for your help! https://headtalker.com/campaigns/symphony-of-light-and-winter/
I'm having a Facebook Party on Wednesday, April 26 to celebrate. Join me for some new shenanigans at 8 p.m. EST. I'll be there for one hour, but contests will stay open for 24 hours. Don't forget to invite your book-loving friends! [Click here to join]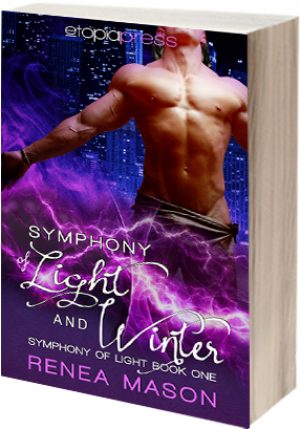 About the book:
Symphony of Light Book One
For Linden Hill, life was predictable—go to work, an occasional drink with friends, and repeat—until one unexpected night when she finds herself face-to-face with her past—all six-foot-five-inches of sex-god perfection she once knew as Cyril. The problem? He died. Or so she thought.
But Linden's long-lost love isn't welcoming her with open arms. Fueled by suspicion and doubt, their turbulent re-acquaintance drives Cyril to desperate acts. The chance at renewing their love is jeopardized, pulling Linden into his war with supernatural rivals hell-bent on his destruction.
Defeating the enemy seems easy compared to surviving each other. With hunger threatening to consume them, and love begging to endure, can Linden learn to accept who she must become to save them both?
"Sexy, fun and so creative it makes my head spin! I'd read the damn phone book if Renea Mason wrote it." —Bestselling author Robyn Peterman
"Symphony of Light and Winter had suspense, action, romance, an abundance of steam, and lots of attitude. It will grab your attention right away and keep it until the end. There will be no setting this one aside. Not a chance!" —Crazy for Books
"Renea Mason's book has everything you could want–a unique world, …a gripping plot, and seamless writing…" —Book Bliss
Buy it: Amazon | Audible | Barnes & Noble | Google Play | iTunes | Kobo
Excerpt from Symphony of Light and Winter:
"You used to call me your Light. I called you Cyril. You told me it means 'king.'"
He scanned my face, and then focused on my eyes once more. I still held his wrist, and I stroked his skin with my thumb. He shivered again, but didn't pull away. We both said nothing for a very long time. It was an intimate moment, like gazing into the eyes of your lover for the first time. He didn't move to touch me.
His next words were barely audible. "What was I to you?"
I reached up, placed one palm on each of his slightly whiskered cheeks, and pulled him down to me. I whispered softly in his ear, "You were my anchor."
In exaggerated slowness, he pulled away. His eyes drifted lower. With one finger, he pulled back the collar of my shirt and touched my chest, just below my throat. He glanced into my eyes again for a moment, fixing me in his aquamarine gaze, and then looked back to my chest.
"Cyril, why are you here?"
~*~*~
The book is available in e-book, paperback, and audiobook. The Audie Award winning team of Noah Michael Levine and Erin deWard (Curing Doctor Vincent) narrate the Symphony of Light series also. Choose your favorite way to consume the series and buy today!
Want an audio sample? Click Here.