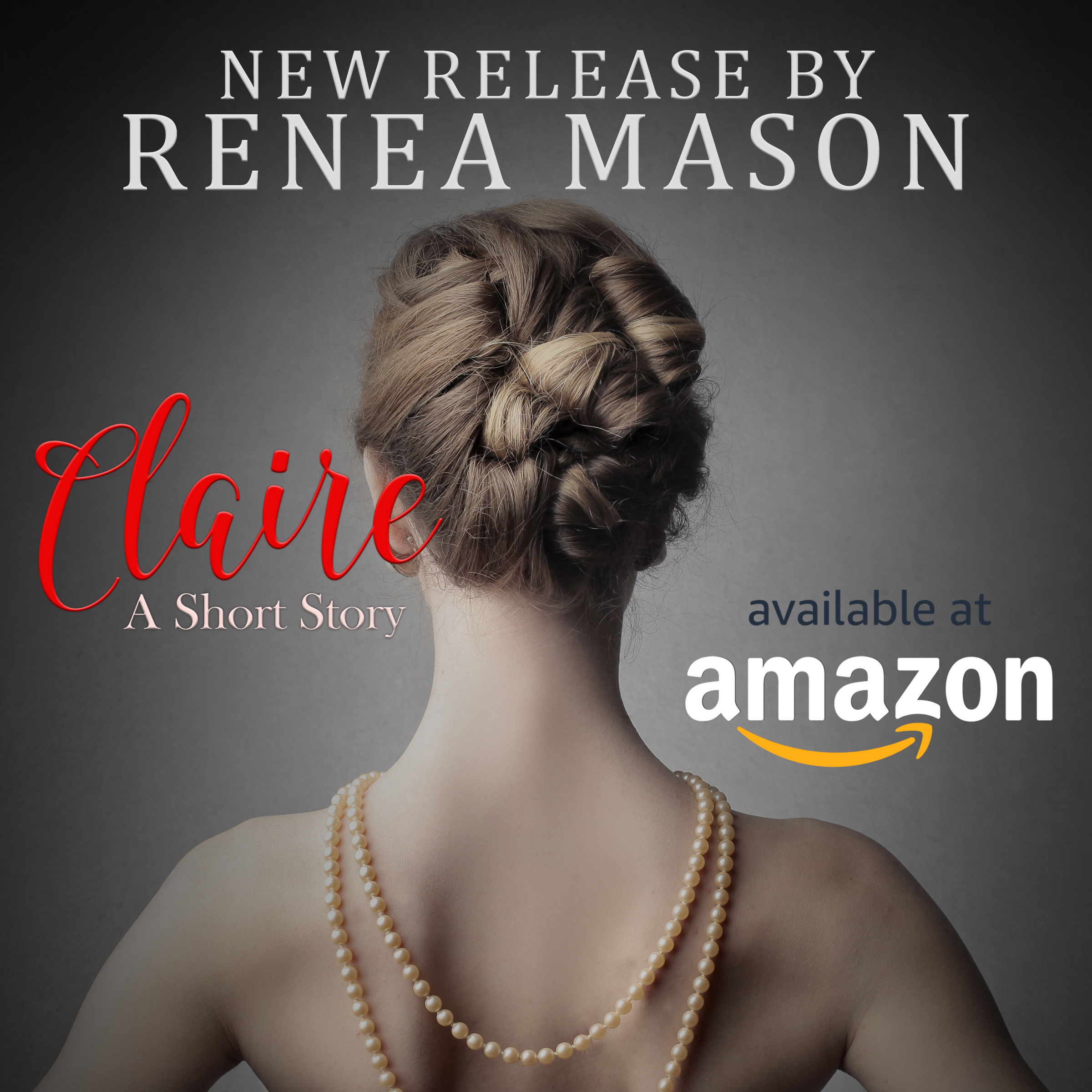 Claire is now on Amazon!
All vendors: Http://books2read.com/ReneaMasonClaire
Just released – get the short story Claire
About the story –
Claire's upcoming fiftieth birthday is not a welcome milestone. Beyond feeling the weight of time, she's become a victim of her own success.
Erik, Claire's husband, sees her waning confidence, and decides to make her birthday a celebration of their love. With three simple gifts, he gives her more than she ever knew to wish for.