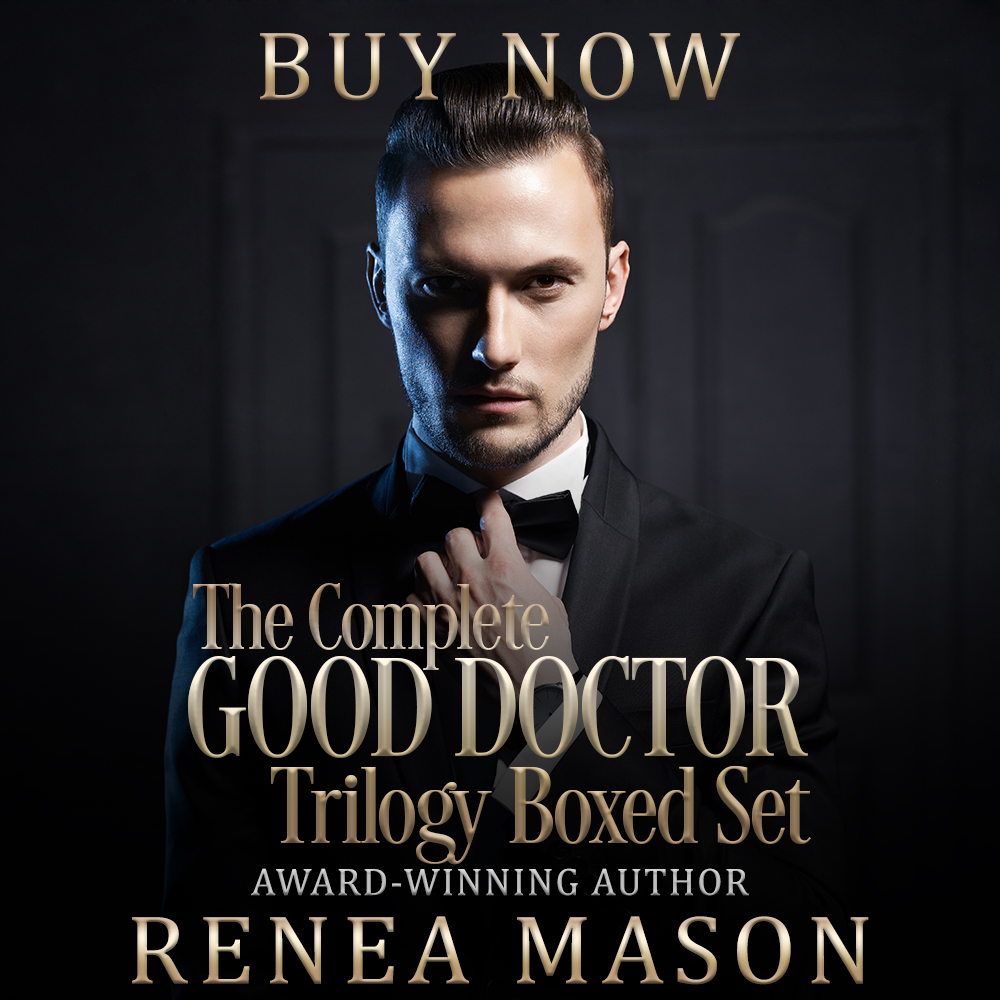 Get the complete trilogy in the Doctor Vincent Boxed set.
2016 Audie Award Winner
Curing Doctor Vincent
Elaine Watkins, Public Relations Advisor, is surprised when she receives a summons from the very attractive and enigmatic Dr. Xavier Vincent. She worships the talented physician and company icon responsible for developing the cure that saved her sister's life and isn't immune to his charm. Even though puzzled by his request, she is excited and eager to get started on his latest project.
But Dr. Vincent has other ideas. Instead of discussing cures, drugs and marketing strategies, he asks Elaine to join him in Paris to indulge his unique sexual appetites.
Torn between gratitude for saving her sister, her attraction for the powerful man and compromising her pre-conceived notions of sexuality, she must decide if it's easier to feed his desires or walk away. Until she devises a plan of her own.
Surviving Doctor Vincent – The sequel to the award-winning Curing Doctor Vincent.
Elaine Watkins knew there would be challenges loving the great Dr. Xavier Vincent–medical icon, enigmatic genius, and broken man–but when she finds herself the focus of the Society, a group of sociopaths who manipulate people for pleasure and sport, finding someone she can trust becomes her biggest test.
After being forced into hiding with Sebastian, Xavier's long-time friend, and reunited with Marco, Dr. Vincent's protégé, Elaine struggles with the complex relationship that develops between her and the three men.
When the Society causes Elaine to question everything she's ever known, her love for Dr. Vincent may be the only thing to save her.
Loving Doctor Vincent – The final installment of the Good Doctor Trilogy.
After becoming entwined the Society's web of deceit, Elaine Watkins has to decide who she can trust.
Xavier's tempting declarations of marriage are over shadowed by the ominous warnings of a dead man, leaving her to ponder if there can ever be a happily-ever-after for Xavier, Marco, or Sebastian? For her?
Finding herself in Victoria's crosshairs, Elaine begins to see the bigger picture unfold and claims her role in the Society's diabolical play—acknowledging that since coincidences are rarely the work of fate, it's time to create a little chaos of her own.
Bonus Story – Tasting Paris