On this day in 2010, I lost my mother to suicide. It's something we're all uncomfortable talking about, all think it could never happen to me, and most have no idea idea that it out ranks most other causes of premature deaths. Joining me today with an important message about suicide prevention in teens and young adults is Jennifer Scott.
Jennifer Scott has experienced anxiety and depression since she was a teenager. She shares stories about the ups and downs of her anxiety and depression at SpiritFinder. She runs SpiritFinder to provide information for people with mental illness.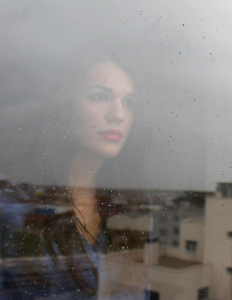 Preventing Suicide in Teens and Young Adults
A Prevention Toolkit
Suicide is a leading cause of death among teens and young adults. If you are thinking about suicide or are worried about a friend, classmate, student, or family member, call a crisis hotline for non-judgemental support and advice. If you or someone you know may be at imminent risk of self-harm, call 911.
National Suicide Prevention Lifeline offers support to suicidal persons of any age. The Lifeline can be reached via phone at 1-800-273-8255 or the online Lifeline Chat.
TEEN LINE is a hotline and textline for teens in crisis. Teens can call 1-800-852-8336 or text "Teen" to 839863 to talk to another teen who understands their perspective. While the hotline is only open from 6 to 10 p.m. PST each night, after-hours calls are directed to the Didi Hirsch Suicide Prevention Center.
The Trevor Project serves LGBT youth and teens through a phone line (1-866-488-7386), an instant messenger called TrevorChat, and by text (text "Trevor" to 1-202-304-1200).
Trans Lifeline serves transgender people of all ages through a hotline (1-877-565-8860) staffed by members of the transgender community.
Crisis Text Line offers crisis support via text. Just text "CTL" or "LISTEN" to 741-741.
What You Should Know About Teen Suicide
Teens and young adults have the third highest suicide rate of any age demographic, with people aged 15 to 24 accounting for 12.5 percent of all suicides in the U.S. in 2015. And this is only completed attempts. It's estimated that for every suicide by a young person, there are as many as 100 to 200 suicide attempts, and many more instances of self-harm go unreported. It's the third leading cause of death among people aged 15 to 24, and the sixth among youths aged 5 to 14.
While mental illness is the greatest risk factor for suicide, the situation is more complex among teens and young adults. In addition to risk factors like depression and substance abuse, teens and young adults may become overwhelmed by life's challenges and pressures like bullying, family and dating violence, questions of sexual orientation, and pressure to succeed. Even just knowing someone who has committed suicide can increase the risk of suicide among teens.
What You Can Do About Teen Suicide
It's important to watch for warning signs of suicide and take action if you notice unusual behavior. Here are a few things to look for:
Feelings of hopelessness.
Withdrawal from friends, family, and hobbies.
Changes in sleeping and eating habits.
Drug and alcohol abuse.
Declining performance in school or work.
Difficulty concentrating.
Verbal or written cues expressing a desire to die.
Teens and young adults may hide their true feelings. They may fear judgment, not know how to share their thoughts, or feel they have no one to trust with such intimate problems. The most important thing that you can do about suicide among teens and young adults is to listen. Hone your active listening skills and try to practice compassionate listening: focus on listening, not responding, don't interrupt, and offer support, not judgment.
If you're concerned about someone but they're not offering information, ask. Express your concern about their moods and behavior and ask what's changed in their lives. If suicide could be a concern, ask directly if they've thought of harming or killing themselves. While it may be difficult to talk about, addressing the situation head-on is much less painful than a preventable death.
If someone you know is struggling, encourage them to seek professional help. A quality therapist can help a person in crisis open up and give them the tools to cope with life's challenges. In some cases, further intervention may be necessary. Residential treatment centers can provide acute care for a person in crisis. Therapy offers a non-judgmental third party to help a young person work through their problems and develop coping strategies. Medication can help with underlying mental illness. A therapy animal like a service dog can give ongoing emotional support to a struggling teen or young adult.
The most important thing is to take action. If you are in crisis or know someone who is, don't turn a blind eye. Turn to resources and professionals for help preventing a tragic loss.
Image via Unsplash