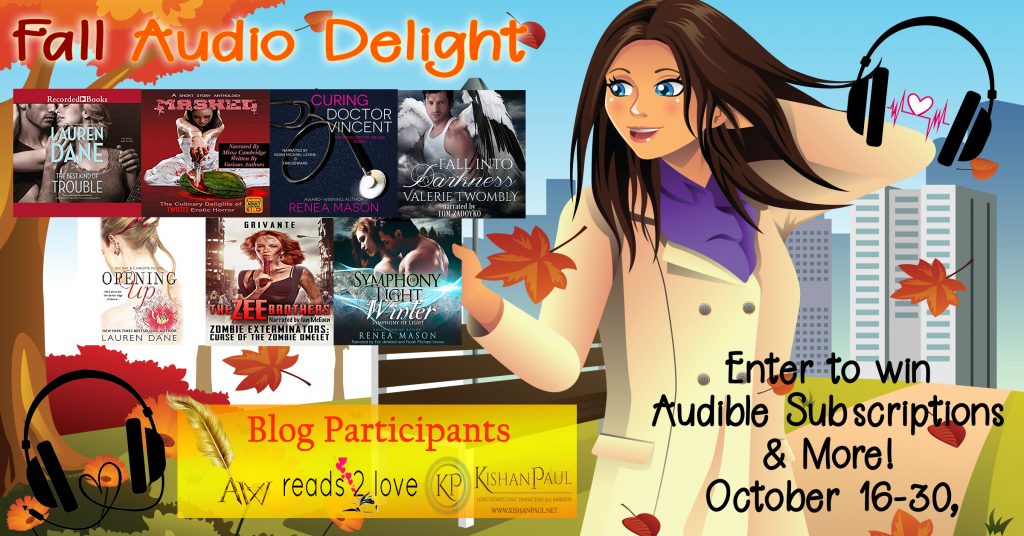 Fall in love with audiobooks!
Discover Lauren Dane, Grivante, Renea Mason, and Valerie Twombly.
Listen to their samples, add them to your wish lists, and buy your favorites.
Enter to win!
We're giving away Three 3-month Audible Memberships and over a dozen audiobook codes.
We even have prizes just for UK Audible users!
Already an Audible Member? Redeeming a 3-month membership prize gives you three credits immediately.
Visit http://reads2love.com/audiodelight to enter and don't forget to share!
Contest ends October 30, 2017.